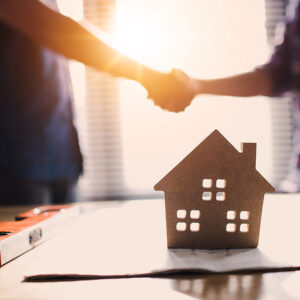 A Multiple Listing Service (MLS) is an essential tool for any broker to have access to. It can give you and your clients the exposure necessary to help buy/sell properties. With the housing shortage, it's become even more important that your listing succeeds in the MLS by standing out against the others.
So, use this as a guide to learn everything you need to know about how to succeed in the MLS in 2022.
What is the MLS?
Before you can get your listings to succeed in the Multiple Listing Service, you have to understand what it actually is. According to the National Association of REALTORS®, "An MLS is a private offer of cooperation and compensation by listing brokers to other real estate brokers."
Basically, it's an equal exchange of information between local real estate brokers to help everyone sell more properties. This helps buyers learn all the information they need about possible properties without having to get into contact with multiple brokers, and it helps sellers by sharing their listings with a larger audience of potential buyers.
Why is it Important to Stand Out in the MLS?
The MLS is an amazing tool for realtors and real estate companies to buy/sell properties on an even playing field. The downfall is that there are so many listings that it's easy for yours to get lost!
By standing out in the MLS, you'll be able to grab the attention of not only a potential buyer, but the right buyer for you and your client's property. Otherwise, the perfect person to see your listing may get distracted by the next flashy offer one click before yours.
To put it this way… how often do you click on "Page 2" of Google?
How to Stand Out in the MLS
Whether you're a complete beginner or have been in the real estate business for decades, there are a few ways you can help your listing stand out.
Get Creative with Your Descriptions
Instead of using a cookie-cutter template to describe your listing, get creative with it! Most of the information a potential buyer needs will already be generated in the listing details; this is your chance to really highlight what makes your listing so special in a creative way.
Suggestion: Describe the neighborhood/city the listing is in from the perspective of a local.
Create a Potential Buyers' Lifestyle with Pictures
A picture is worth 1,000 words, so why not say everything you need to with your listing? Most MLS give you the option to post 6-25 photos per listing. Take advantage of this opportunity to create a potential buyers' lifestyle with interesting pictures besides just the house.
Suggestion: Include at least three photos that show: a local restaurant, city landmark, and local park.
Take Professional Photos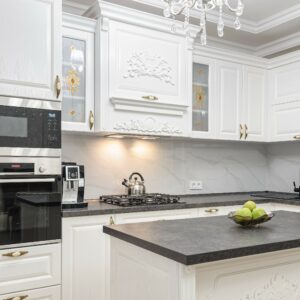 Although today's phones have amazing cameras, it's still going to be worth the money to hire a professional photographer. They'll be able to really showcase your listing to its full potential. Plus, professional photos will bring potential buyers comfort by showing that you know what you're doing!
Suggestion: Hire local photographers from that area to ensure they know the aesthetics of the neighborhood.
Feature Keywords
Buyers will most likely already know what they're looking for in a future house. Stand out in the MLS by highlighting the features of your home with commonly searched for keywords such as:
Type of home (condo, gated, duplex, etc.)
Best features (pool, walk-in closet, large fireplace, etc.)
Nearest destinations (local restaurant, how many miles to downtown, tourist hotspot, etc.)
Who the neighbors are (senior living, young families, college town, etc.)
Newest updates and/or replacements (new kitchen tiles, updated roof, AC replaced, etc.)
Whether it can be an Airbnb or not
Offer a Home-Tech Home Warranty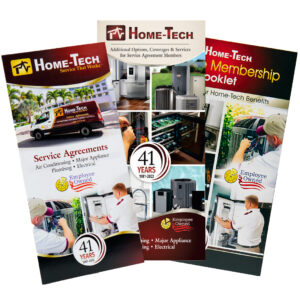 There's no better way to stand out in listing comments than to end by saying "for the peace of mind of the buyer the home is covered with a home warranty". Showcase your listing by protecting it with the Home-Tech Gold Service Agreement and never worry about major equipment repairs again.
Check out our website designed specifically for REALTORS® to request helpful materials today.