Brokers
Selling real estate is personal. It's our goal to keep it on the personal level too. We would love to visit with you about our plans and coverages. We know we can be a benefit to your Brokerage.
Value for You and Your Clients
Set Listings Apart on MLS
Competes with New Construction
Protection from Unexpected Repair Expenses
Peace of Mind for Clients
Why Should a Broker Team Up with Home-Tech?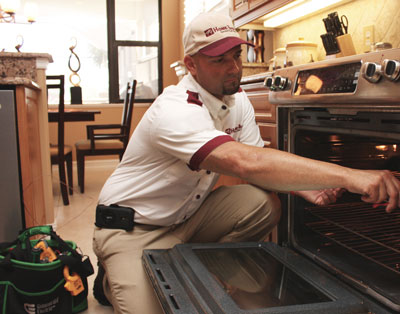 It's a Perfect Fit for Listings
Many times, friction over equipment issues in a Listing becomes a barrier to reaching the closing table. The easiest path to a sale is this: Home-Tech repairs anything that isn't functioning in the Listing, puts the Home Service Warranty in place, and then it can be passed to the new Buyer at the closing. Covered repairs needed during the Listing time period can easily and quickly be dealt with. Even a common problem, like an A/C failure is deemed an emergency by Home-Tech with same-day service. National companies take days, or even weeks, to make these types of repairs. They don't really understand our climate and our market. No one in SWFL is willing to wait two weeks for an A/C repair! But, it's a common complaint we hear from our Broker friends using other companies.
The Blame Game Disappears
No Realtor or Broker wants to deal with unhappy, disappointed or even litigious clients after a transaction is complete. If there are any equipment break downs, there is only one number to call – ours! With Home-Tech you get the end game you want – happy clients referring others to your brokerage. How many complaints have you heard from people unhappy with a home warranty company and how it handles its customer base?  Our Members are not a one-time transaction for us. We want to help them for a lifetime of appliance repairs, HVAC repairs, replacements and other needs they may have. This dedication to our Members is a perfect match to the dedication you have to your client base.
Local Company/Local Rep
Home-Tech has been doing business in SWFL since 1981. The representative that will help your office is also a local person who works full-time for Home-Tech. Your representative can drop off supplies, give presentations, answer questions, or drop by for new Agent orientations when requested. This is a representative that isn't assigned to you from Tampa (or even farther away) just running a route with you on it. Our representatives are members of the realtor associations to which you belong. They attend networking events your Agents attend and genuinely get to know you and your team. And when your clients need help, it's a local number they call. They will always get a live person to talk to – one of our knowledgeable staff members.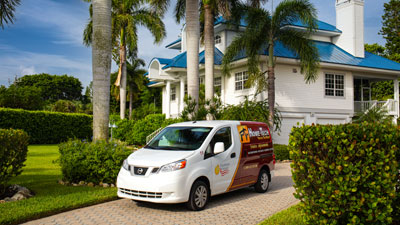 Testimonials
"I find that it gives a buyer some reassurance that if they have a problem with the air conditioner or the dishwasher in that first year, they just pick up the phone and make one phone call and their covered. I really love to give it to my sellers. It makes a really nice gift. It pretty much is a win win."
~ Darlene House, MVP Realty
Referral Agreement
Submit your application online now. Your Home-Tech representative will be in contact with you to help you get started with your referrals.