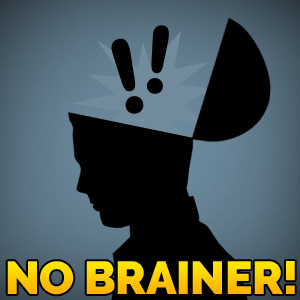 It's a normal day for you as a Realtor. There are so many details and concerns while running your real estate business! There are daily decisions, appointments and the endless phone calls. It can be quite dizzying, right? Well, maybe it's time to let Home-Tech make one of your decisions a no-brainer. What is the perfect closing gift to give your client? A Home-Tech Home Warranty.
The Closing Gift that Keeps on Giving
There are so many little consumable things you can give as closing gifts. All of these are used up in a matter of hours or days and are not very memorable. The point of a closing gift is to give them something that they keep using over and over while remembering you, the one who gave it to them. You want them saying, "My Realtor is so thoughtful. I just love this gift." You want them telling all of their friends about you. This is how you build your real estate business – with lots of referrals! When you give a Home-Tech Home Warranty, your clients will be positively impacted many times by Home-Tech throughout the year, and they will remember YOU.
Peace of Mind for Them (and You)
What's in it for them?
They will have no worries about their air conditioner or appliances failing. They'll be able to move into their new home with no concerns about expensive repairs. If anything breaks down, they'll call Home-Tech (not you).
What's in it for you?
Your peace of mind begins the day the agreement goes in place. You won't have an angry client coming back to you saying, "Why did you sell me this house?" You'll know that our well-trained technicians will take good care of their appliance and AC repairs, and be respectful of them and their home.
AC Maintenance
We include this as part of our Home Warranty. It's absolutely necessary in SWFL to have an AC Clean & Check performed at least once a year. When your clients call us to schedule their maintenance (at no charge), who do you think they will be thinking of and thanking? Yes, you, the Realtor hero!
When Their AC Breaks Down
If they are sweating it out in their new home and call us for service, guess what will happen?  We will be there the same day and give a 2 hour time frame for the scheduled service. Can you guess what the gift is for you? They won't be calling you complaining about the AC system in the house you sold them. We will get their AC back up and running and make sure they are cool and comfortable and all will be well. If you are putting a Buyer in a home with an aging AC system, this Home Warranty is an absolute no brainer for a closing gift!
Luxury Market
A Home Warranty for a high end sale could end up being at least $1500 to cover all of their equipment, AC systems, premium brands and more. But in reality, it's only a small percentage of the commission you earn on a sale like that. For a luxury customer you can give a quality gift like a Home-Tech Home Warranty. They will love our employee owned company with background checked and drug tested technicians. They will enjoy the special treatment and convenience of same-day service and a 2-hour service time frame. You just can't go wrong!
Special Gift Packaging
We know when you give a present, you like to make it look good. We have created special gift packaging for you to present your Home Warranty closing gift to a client. We have so many Realtor partners giving Home Warranties as gifts. If you haven't tried it before, we hope you will!