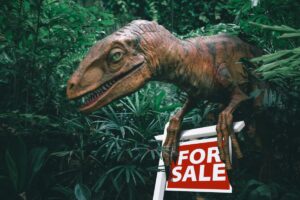 After the much-anticipated release of Jurassic World: Dominion, there is a lot that realtors can learn from this movie! The listing inventory in SWFL continues to shrink. Has anyone looked at the market and thought, "Ooh, Ah. That's how it always starts. But then later there's running and screaming?"
It's tougher to get listings now, right? So how do you dominate the listing inventory and never lose a listing?
Life Will Find a Way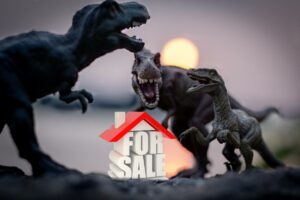 We know that the dinosaurs won't be stopped in the Jurassic Park franchise. They find a way. They escape, they learn how to breed without males, their intelligence increases, and they adapt to new environments.
As a Realtor in this market, you have to embrace the adaptation principle and tenacity of the dinosaurs and try new things to get listings. You may have to do something you've never done before.
Add a Home-Tech Home Service Warranty for the Seller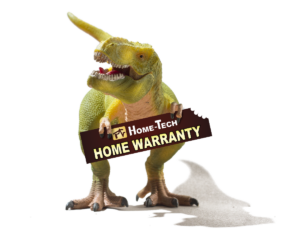 Dinosaurs in the movie get trapped because of good bait. This will work for you too to get listings. If a Seller is interviewing 3 realtors and you are all of the same quality and offer the same services how can you stand out? 
Give something extra! You can give Sellers peace of mind in a unique way with the home service warranty on the AC systems and appliances.
"We Need More Teeth"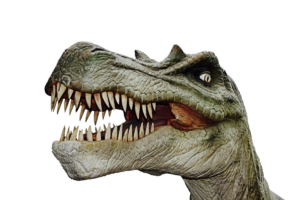 This is a famous quote from the Jurassic Park franchise. If you are going to take a big bite out of the listing inventory of SWFL and dominate it, you need more teeth too!
Sure, you do a great presentation, have lots of reviews, do professional photography, offer to stage the home, and more but what do you offer that is UNIQUE? Gift the Seller the home service warranty as part of your listing agreement!
Chaos Theory

The market has been more chaotic than usual, wouldn't you agree? We know it has been wearing on everyone, but now is the time to step up your game and have even more success! We are here to help. Your Home-Tech Reps can provide quotes to you within minutes. Click here to ask for a quote.
We hope you take the time to enjoy the summer blockbuster Jurassic World: Dominion. And as you watch, think of Home-Tech as part of your market domination strategy.
You can also contact the Rep for your office directly – even on weekends!
We hope to earn your business!