Buyers rely on Realtors to find them a good home…the perfect home. This is especially true for a first time Buyer or someone buying in a new market. They count on you to know the ins and outs of the area, the neighborhood, the schools and potential problems with homes they are considering. Your advice is priceless. Think of all you to do to find and qualify Buyers, months and months of work! But it only takes seconds to lose one. One equipment failure after a closing is a death sentence, because their perfect home is no longer perfect. It all gets blamed on you.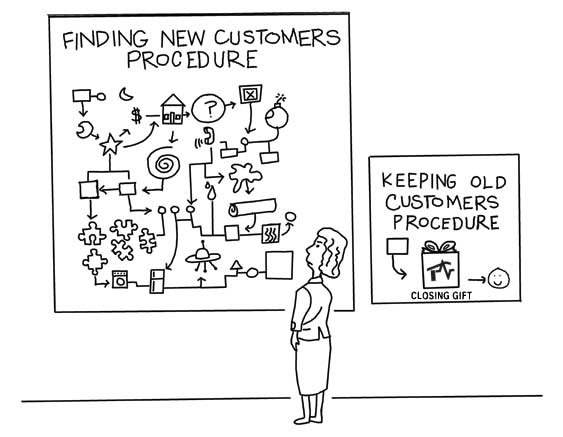 Home Warranties Build Buyer Loyalty
A satisfied customer is the best business strategy of all. Give peace of mind in the deal by including a Home-Tech home warranty. When that AC or appliance inevitably breaks down, they will feel relief, knowing the cost is covered. You will be the hero because you negotiated for it or even gifted our incredible services.
What's Your Spend On Lead Acquisition?
It's proven to be 7 times more expensive to get a new customer than to retain an existing one. If every Buyer called you for their next transaction, what would the profits be? Add to that friend referrals for new homes. It's just a small investment for a home warranty closing gift. It pays you back BIG TIME in customer loyalty!
Work Both Sides Of the Transaction
When you represent the Seller, provide the warranty for the listing, and then gift the Buyer the warranty. Who will they both choose for next time? You…because you went above and beyond!