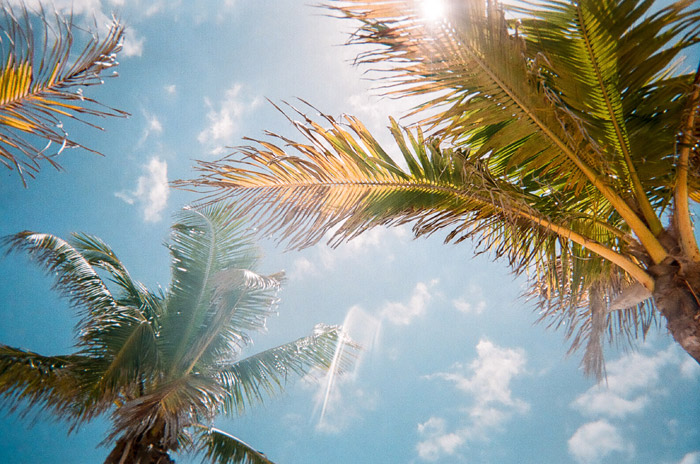 Southwest Florida waterfront living is truly something people dream about. You'll hear time and time again that people from up north are coming to Southwest Florida and never leaving. In fact, nearly 1,000 Americans move to Florida every single day. Sunny weather, lower taxes and outdoor adventures are all reasons people want to move to Florida – and we don't blame them! Living here is really like being on vacation every day of the year.
As a traditional in-person work setting sits on pause as the world braves the COVID-19 pandemic, many people are working from home. This means people are putting more effort into their homes, so that it's the most enjoyable place to be for entertainment, relaxation and work. This is why so many people are looking to move into a waterfront home. While living waterfront is the optimal Florida living experience, there are some aspects you don't hear about as much. Here at Home-Tech, we like to give you all sides of the story. Besides relaxing on the beach with a book in hand, here's what you can expect from buying a Southwest Florida waterfront home.
Added Regulations and Higher Insurance
Even if you don't live in a waterfront neighborhood with HOA fees, you may still experience added regulations by a coastal commission or strict Chamber of Commerce. These rules may prevent you from increasing the size of the home, renovating it or even adding certain decorative/structural additions to your home. Many of these rules, however, have pretty valid reasons like protecting sea turtles or decreasing light pollution. These regulations may be a pain at first, but you'll be grateful for living in a beautiful Southwest Florida waterfront community that truly cares about its neighborhood.
Added insurance is a cost of living in paradise. Living waterfront will typically make your insurance higher due to risk of injury to residents or damage to the home. It's recommended to invest in flood insurance and hurricane insurance, as well. These costs should be factored into your budget when purchasing a waterfront home.
Alligators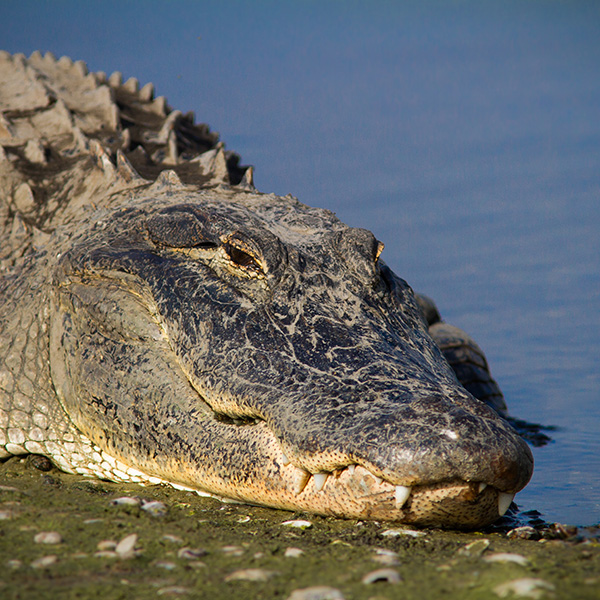 There are approximately 1.3 million alligators living in Florida! Perhaps we should be named the Alligator State, instead of the Sunshine State? Anyway, this means there can be run-ins with a gator, and your chance of this increases when you're living in a Southwest Florida waterfront home. Fresh and brackish waters are the most popular hangouts for our reptile friends. Some people have even been so lucky to wake up to an alligator in their pool, pool cage, or garage.
The Florida Fish and Wildlife Conservation (FWC) explain that gators less than four feet do not pose a threat to humans, unless handled. Small gators eat fish and small animals, including small pets. Alligators four feet long or larger do pose a greater threat to humans. We hope, however, you never get so close to one that you can tell how long it is. The best thing to do when face-to-face with a gator is to call FWC's hotline at 866-392-4286. If you move into an area known for alligators, keep small animals on a leash when you're outside with them and simply keep your distance – they're hard to miss!
Hurricanes
It's no surprise that you can't control the weather, and hurricanes are no exception. Hurricanes can technically happen at any time during the year, but Floridians are especially on guard from June to September. Living on the water adds a bit more risk and a bit more headache when hurricane season rolls around. Older waterfront homes were built at lower elevations and therefor have more of a chance of flooding. Newer homes, although more expensive, are typically built at an elevation to better sustain hurricane flooding.
Some Southwest Florida waterfront cities and islands have more of a risk in general for flooding than others. For example, if you've chosen to move to beautiful Sanibel Island, you should know that it's a barrier island which can make recovery from an intense storm more complicated. If you choose not to evacuate during a hurricane, Sanibel requires reentry to be complete in phases. While this is just an example of one island's protocol for storm preparation, many Southwest Florida waterfront locations may have similar rules and regulations.
Lack of Privacy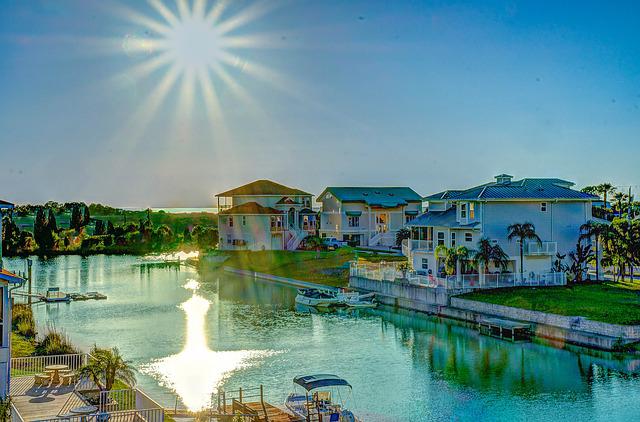 Family and friends will always be asking to stay at your Southwest Florida waterfront home – but take this as a compliment! You'll want them to visit and see your beautiful home, anyway. What we're really talking about here is the lack of privacy behind your home if you live on a canal, for example. Because you'll want a great view of the water from your window, you may want to trim down additional foliage.
This can cause privacy concerns, because your neighbors ultimately want the same great view of the water. Understand that everyone enjoys their privacy, while also wanting the best possible view their home has to offer! Even if you live on open water or a beach, be prepared for boaters to admire your home from afar.
Wear and Tear
Saltwater, humidity, and the elements can cause an increased amount of maintenance for you. If you're moving into a boating community, this maintenance just about doubles! You should know that saltwater greatly affects your HVAC system too. You may have to put in more work on a waterfront home than you would on an inland home, but it's worth it. You'll feel lucky each morning waking up to a colorful sunrise and ending the evening with an even prettier sunset.
Sit Back and Relax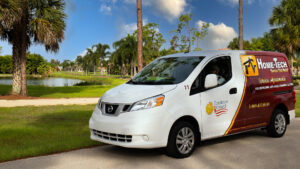 It's important to consider all the factors when moving, especially when you're moving to a waterfront location. Not only is Home-Tech here to answer questions and provide advice, we also offer very dependable appliance and air conditioning repair.
Are you moving into a new home and want to ensure that your appliances and air conditioner won't be an expensive hassle right from the beginning? A Home-Tech Home Warranty will protect you and allow you to budget for expensive repairs.