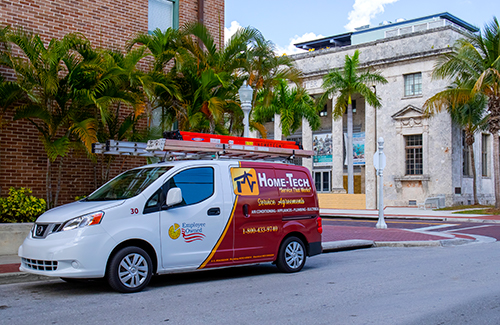 Buying a new home is exciting. It marks the start of something new for you and your family. It can also be intimidating, especially in the SWFL real estate market. Resources like Home-Tech's blog are here to provide you with tips for navigating the SWFL housing market.
What Does Home-Tech Know?
You may be wondering what an Appliance and Air Conditioning Repair Company knows about real estate. A large part of what Home-Tech specializes in is Home Service Warranties (or Service Agreements). These Home Warranties protect your home's major appliances and systems from costly repairs by allowing you to budget for the expenses. Because we have access to MLS, our Home Warranty Specialists understand the SWFL real estate scene and know what's out there, as well as what's missing. We work a lot with real estate agents through our referral program, which gives us some insight for potential homebuyers.
Don't Make These SWFL Real Estate Mistakes
Buying Without a Home Inspection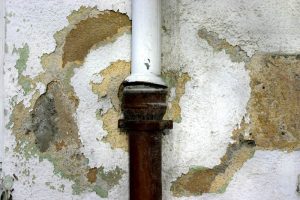 Florida homes are best known for their charm, natural lighting and casual elegance. Not only is SWFL real estate appreciated for its proximity to water and boastful views, but it's also commonly associated with older homes. In fact, the median age of Fort Myers homes is 22 years. This means they typically have been pre-loved, which mean buyers should proceed with awareness.
For example, Chinese drywall plagued the Florida real estate market during the housing boom from 2004 to 2008. Although this seems like a long time ago and has most likely been addressed in all at-risk homes, it shouldn't be overlooked when purchasing a home built or remodeled between 2001 and 2008. Many inspectors still find Chinese drywall in homes that have not been mitigated. These homes can often be harder to resell, which is important to consider when buying in the first place.
In addition to age, Southwest Florida homes are often in a close proximity to water. While this is typically a highly appreciated aspect of SWFL real estate, it also can create more wear and tear than homes in other areas. Humidity and weather extremes can cause mold, which should always be evaluated before purchasing. The bottom line is to make your purchase contingent on a home inspection. It's very common and will give you a sense of security and control in the process.
Homeowner's insurance is important in any real estate transaction. It's just as important to reevaluate your coverage each year to make sure it's enough. Floridians are often in a unique position with insurance, because you may need additional insurance if you live near the water, as well as for hurricanes, windstorms, and flooding. Home insurance providers are shrinking in Florida which makes things more difficult. Be sure to have insurance factored into your budget. Prices continue to rise yearly because of hurricane damage claims.
Adding Emotion into the Deal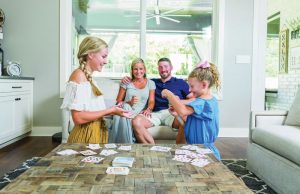 It's easy to look at that cute home on the water and not become instantly attached. Maybe it has the perfect layout for your family or the best access to the Gulf. We understand, it's hard not to fall head over heels with a home while imagining your first Christmas there or all the fun days spent by the totally awesome pool.
Emotion will always play a part in buying a home, simply because of how special of a life event it is. However, it's so important not to let emotion control the deal. You should view your SWFL real estate transaction as a business deal first and an emotional life event second. Why should it be looked at as a business deal? Because you're spending a large portion of your life's savings and future income on it. It doesn't matter how charming the crown molding is or how great the view is if you're going to be constantly crunching numbers and slightly panicking while "enjoying" these features. No one wants to be "house poor." A home is a financial investment, and should be prioritized as such.
Not Doing a Comparative Market Analysis
This step in the buying process is important for multiple reasons. First of all, you want to be sure you're not over paying. Because this process should be viewed as a business transaction, you want to make sure you're paying the best possible price for your new investment. The seller has access to this information, and has most likely used it to their advantage, so why wouldn't you?
Comparing the properties nearest you will also give you a leg up when you go to sell, especially if you're someone who moves around often. You should pause if the homes surrounding you were all purchased for $100,000 less than the listing price of your potential new home. It may be nothing worth pumping the breaks for, but it's worth understanding why you're paying more and if it will impact you selling in the future.
Another thing to consider is the surrounding landmarks and demographics. Are there parks and schools nearby? Can you tell what the average age of the neighborhood is? SWFL real estate is interesting because there will be a large house on a big plot of land right next to a modest home that was built in the 60's. These kinds of things are worth considering before buying.
Overlooking Old Appliances and Systems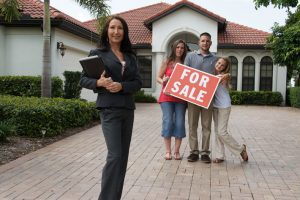 Unless you're buying new construction, you'll want to take the age of the appliances and systems into consideration. Home-Tech places priority on our Home Service Warranties to protect buyers when buying a home with old appliances and systems. We don't want them to have costly replacements within the first couple months of moving in.
If you're a realtor, consider purchasing a Home Service Warranty for your client, so you don't have to worry about putting them in a tough situation. If you're a potential buyer, we recommend investing in a Home Service Warranty so you can sleep peacefully in your new home, knowing you're covered if you wake up to a broken AC system. You can request a free quote or call us at 800-800-8356 for more information!